Used Salvage OEM & New Aftermarket Parts + Accessories
This page is outdated please see our new parts page at OdysseyATVForSale.com
Because of the iconic and somewhat cult popularity of the Honda Odyssey ATV, there are a few dedicated online resources for parts along with many places to find more generic items such as seals, gaskets, etc. Listed below are the two best places to find parts and information specific to the Odyssey ATV. Also included on these sites are rebuild and restoration information along with technical data and specifications for both the FL250, FL350 along with the Pilot FL400.
Odyssey Salvage (No Longer Available)
A great place to start if you are looking for used OEM and salvage parts. Odyssey Salvage however also provides fabricated parts, racing supplies, accessories and more. The home page is a long list of various pieces of information so be sure to go directly to the model pages to see parts and prices.
Pilot Odyssey has a few custom parts and also contains links to various places to find Odyssey parts online. The bigger benefit with PilotOdyssey.com is the large wealth of technical information on the site. Pilot Odyssey contains a fairly complete technical information center with spec data, pictures along with write ups for rebuilds, repairs, restorations and more.
Other Resources For Odyssey Parts
A generic Google search for "Honda Odyssey ATV Parts" will yield results such as JCWhitney.com, BikeBandit.com and other popular online sellers of automotive parts. For more specific results, particularly if you are looking for original used OEM or salvage parts, use the websites below.
Craigslist.org (Search Your Local Areas)
SearchTempest.com (See all Craigslist cities at once)
eBay - Easiest way to find new and used parts
Amazon - Safe buying with advanced search functions and notification tools
ATV Trader Online - Focus on all-terrain vehicles
Honda Classic ATV Models (Odyssey + Pilot)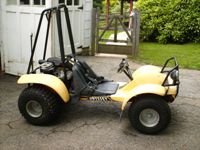 1976 - 1981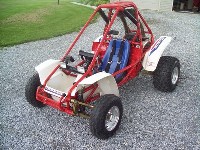 1985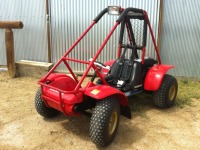 1982 - 1984
1989 - 1990